Posted by admin | May 07, 2016 | 0 comments
FREE TROUBLESOME TODDLER SLEEP SEMINAR
SPONSORED BY NPN
Do you have a toddler who carries on with endless curtain calls well past bedtime?
Does your toddler wake at night or wake way too early in the morning?
Is your toddler ready to transition to a big kid bed?
Should your toddler still be napping?
Join me at Little Beans Cafe on July 31st to answer all these questions and more!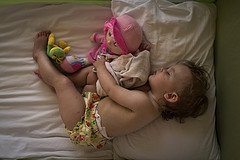 Topics covered include:
Amount of sleep toddlers need
Practical tips on how to curb bedtime antics
Understanding night wakings and how to handle them
Strategies on how to cope with super early wake times
Nap requirements and transitions
Dr. Rebecca Kempton, M.D. is a certified infant and toddler sleep consultant, physician, and mother of 3 under the age of 8, based in Chicago. Using a variety of behavioral techniques, she customizes sleep solutions based on individual family goals and children's temperaments and coaches families all over the world to a better night's sleep. She is a staff blogger for the Huffington post on topics related to infant and toddler sleep. Dr. Kempton works with clients both nationally and globally by phone, Skype, and email and with home visits. Follow me on facebook and twitter for free sleep tips and please contact me for a free initial consult.