Controlling your daily schedule can be a challenge – shifting deadlines, an unpredictable boss, birthday parties, inconvenient interruptions, shopping, cleaning, feeding…fitting it all in and maintaining sanity, order, and a schedule can seem elusive for parents these days.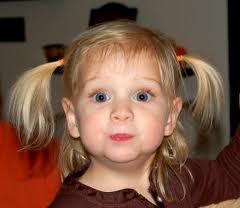 But a study by the University College London (UCL) analyzing bedtime and its relation to daytime behavior may make parents prioritize getting their kids to bed at a similar time every night. The study of 10,000 children aged 3-7 shows that preschool aged children with erratic bedtimes are more likely to have behavioral problems including hyperactivity,
social and emotional difficulties. The long term impact is even more pronounced when erratic bedtimes translate into sleep deprivation which can affect the way the brain matures and can have life long effects on learning, development, health and well being.
The good news is there is something parents can do about it! The negative behavioral effects can be reversed once kids get on a regular bedtime schedule. Children with erratic bedtimes at age 3-5 show improved behavior by age 7 once their bedtimes became more regular. Aiming to put preschoolers in bed by 7-7:30 every night is often easier said than done, but the effort is well worth it.
If you want to get your preschooler on a consistent nap and bedtime schedule, please contact me or check out my packages for more info.
Dr. Rebecca Kempton, M.D. is a certified infant and toddler sleep consultant, physician, and mother of 3 under the age of 8, based in Chicago. Using a variety of behavioral techniques, she customizes sleep solutions based on individual family goals and children's temperaments and coaches families all over the world to a better night's sleep. She is a staff blogger for the Huffington post on topics related to infant and toddler sleep. Dr. Kempton works with clients both nationally and globally by phone, Skype, and email and with home visits. Follow me on facebook and twitter for free sleep tips and please contact me for a free initial consult.