How do you magically turn your early riser into a normal-hour riser?
By turning your clocks ahead one hour!
Daylight Savings time returns on Sunday, March 13th at 2:00 am (except for my clients in the great states of Arizona or Hawaii!).
Mark your calendars and start celebrating! Never mind that we technically lose an hour of sleep. What really matters is that your child will wake at a reasonable hour!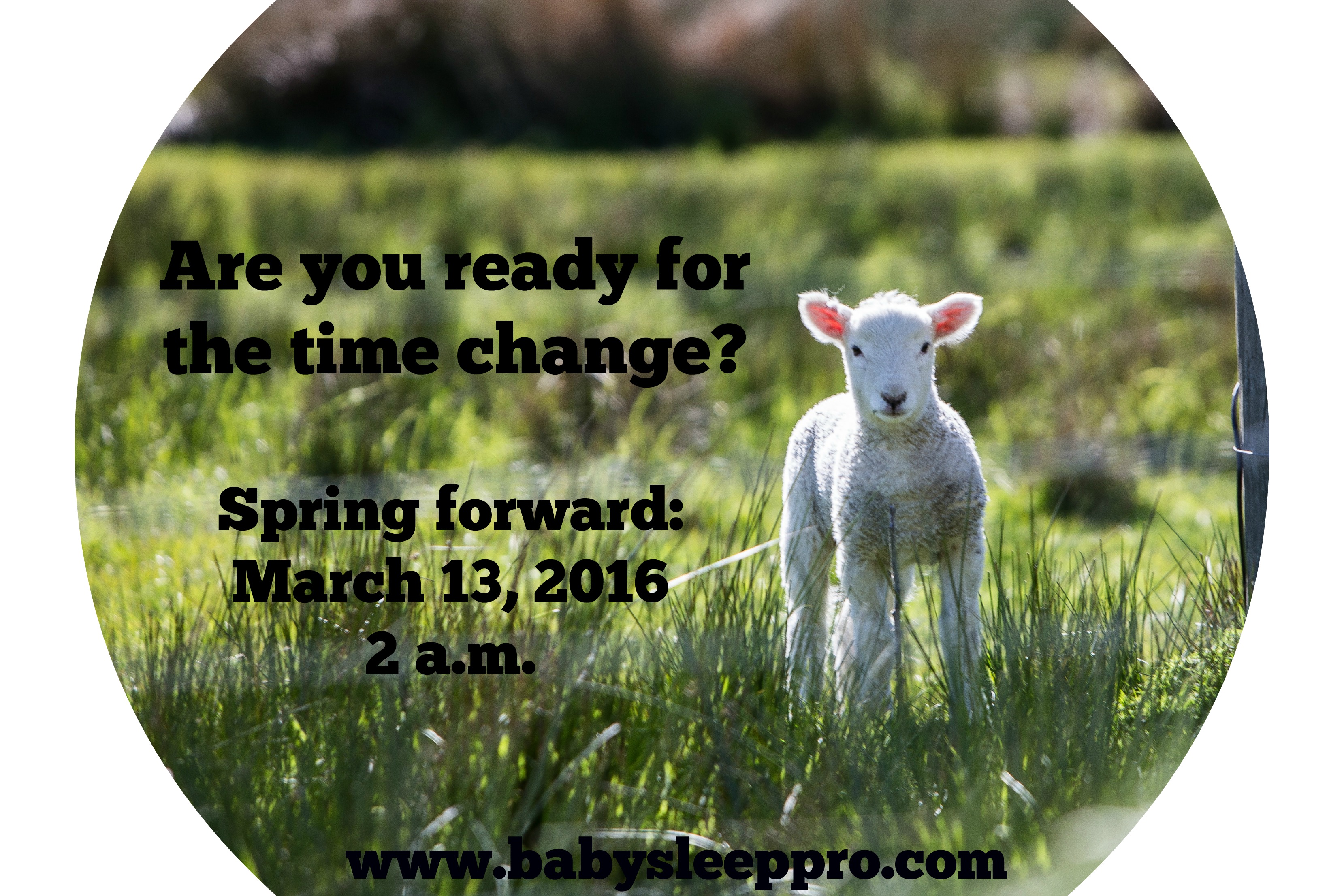 Here's how it works:
If you have sleeper on a good schedule, don't mess with it. Just wake her up at her usual time and put her to sleep the same time as always; typically she will adjust within a matter of days. It might take a bit longer to fall asleep for a few days, but she will adjust easily.
If you prefer that your child adjusts by Sunday, when the time shifts, then start shifting your child's schedule Tuesday or Wednesday. That means everything, even meals, are scheduled earlier by 15 minutes a day so that by Sunday he is ready to wake up at the usual wake time. In other words, if your child usually awakens at 6:30 a.m., wake him at 6:15 a.m. on Tuesday, 6:00 a.m., the next day and so on. And if he usually naps at 12:30 p.m., put him down at 12:15 p.m. Tuesday and 12:00 p.m. the next day. And if bedtime is usually 6:30 p.m, then shift to 6:15 p.m., and then 6:00 p.m. and finally to 5:45 p.m. until you have shifted the entire schedule one hour earlier. By Sunday, when we move the clocks one hour ahead, he will be waking and going to bed at the usual times.
Be prepared for the question children love to ask! " Why are we going to bed when the sun is still out, Mama?" Your toddler is right: nights will be lighter, so ensure those windows are covered with room darkening shades (or my favorite low tech solution: black garbage bags, dark construction paper, or tinfoil and painter's tape!). I highly recommend these for a great more permanent solution. And the happy answer is "Spring is coming and soon you can stay out later."
Toddler clocks are always helpful reminders of the "appropriate" time to wake up for your tot, and to begin to teach him about a daily schedule. Here is one that I recommend.
And last, my secret weapon in making the time change a breeze:LIGHT! Exposing your child to bright light early in the morning helps reset the circadian rhythm, or daily internal clock, regulated by light and dark. So open the blinds and go outside to enjoy that fresh, albeit still cold in some parts, March air!
I hope this helps!
If you want additional help or guidance email me (rhk@babysleeppro.com) to schedule a 30 minute phone call ($50) or a short email consult to guide you through the time change–or any other sleep headaches you are struggling with. I would love to help you get some sleep!
Dr. Rebecca Kempton, M.D. is a certified infant and toddler sleep consultant, physician, and mother of 3 under the age of 8, based in Chicago. Using a variety of behavioral techniques, she customizes sleep solutions based on individual family goals and children's temperaments and coaches families all over the world to a better night's sleep. She is a staff blogger for the Huffington post on topics related to infant and toddler sleep. Dr. Kempton works with clients both nationally and globally by phone, Skype, and email and with home visits. Follow me on facebook and twitter for free sleep tips and please contact me for a free initial consult.