Happy Fall!
Fall is my favorite time of year. I love acting like a little kid and am so happy I have three of them to act like! Our weekends are filled with fun Fall activities like jumping in leaf piles, running through pumpkin patches, picking apples, and of course eating lots of treats…after all the whole month of October should be Halloween! I always love a good excuse to dress up and eat candy!
The falling leaves and shorter days are a daily reminder that the oft dreaded TIME CHANGE is just around the corner…I know this is a hot topic among all of you because not a day goes by without several emails and calls with a question like: "What is the best way to handle getting an hour less sleep because my babies continue to wake at 6am and it's really 5am?" Well maybe I reworded it just a tad, but you know what I mean!
Without further ado, Baby Sleep Pro's top tips for:
"Falling Back without Fuss"
Remember those days pre kids when daylight savings meant an extra hour of blissful sleep? Though "sleeping in" is a thing of the past in our house, I do have some tips to make the adjustment a bit easier for you and for the kids.
Here are the options:
1. Start early. Shift the entire daily schedule later in 15 minute intervals starting 3-4 days prior to daylight savings. That includes meals, naps, activities, bedtimes. So if your child usually naps at 9:00am and 1:00pm then shift the nap to 9:15am and 1:15pm one day and then 9:30 and 1:30 the next and so on so that by Sunday he will be fully adjusted. Same goes for meals, activities, and bedtimes. This will allow their biological clocks to adjust over the course of a few days.
2. Do nothing. Kids who are well rested, adaptable, and on predictable sleep schedules will adjust to the new time easily over the course of a couple days. The key is to move to the new time as quickly as possible while respecting their sleep cues that might indicate they are tired a little earlier than usual. Remember they may wake earlier for a few days (if they usually wake at 6:30am then they may arise at 5:30am at first…yikes!), but encourage them to stay in bed as much as possible so that their clocks can reset. An early wake up may mean that they may be tired earlier for naps and bedtime. Respect that and don't push them to the point of becoming overtired. Maybe naps and bedtime will occur 30 minutes earlier for a couple days while adjusting to the new time.
With either technique, I have 3 other tips to make resetting the clock a little easier on everyone:
1.Make it dark. Since it will be lighter earlier, remember to make your child's room as dark as possible to increase the chances they will stay asleep. Remember darkness increases melatonin production, while light inhibits it.
2.Get outside! Activity and bright light help reset your child's internal clock, so take advantage of a yard full of leaves to have some Fall fun!
3.Watch for sleepy cues. If your child usually goes to bed at 7:00pm then she may be tired by 6:00pm for a couple nights after the clocks change. Watch for sleep cues and avoid the dreaded overtired meltdown by getting her in bed earlier for a few days while her internal clock gradually shifts to the new time. Same holds true for naps. Most kids will adjust to the new time within a week if not sooner.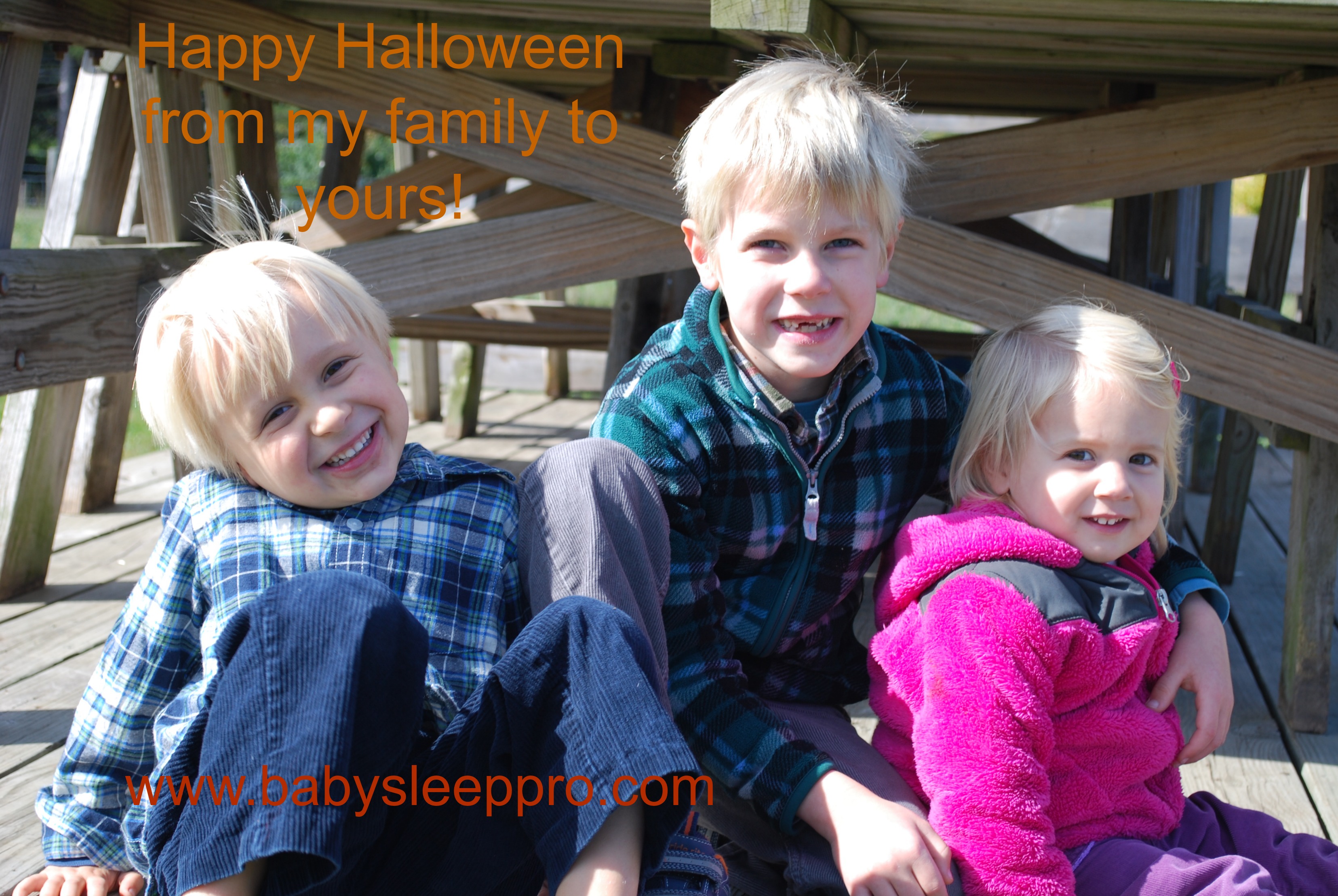 Dr. Rebecca Kempton, M.D. is a certified infant and toddler sleep consultant, physician, and mother of 3 under the age of 8, based in Chicago. Using a variety of behavioral techniques, she customizes sleep solutions based on individual family goals and children's temperaments and coaches families all over the world to a better night's sleep. She is a staff blogger for the Huffington post on topics related to infant and toddler sleep. Dr. Kempton works with clients both nationally and globally by phone, Skype, and email and with home visits. Follow me on facebook and twitter for free sleep tips and please contact me for a free initial consult.